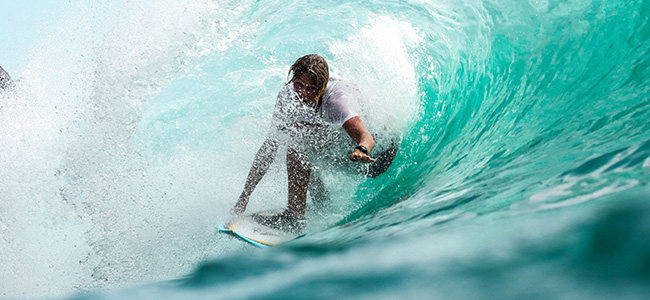 Get an Extreme Rush with These Uruguayan Extreme Sports
In 2016, over 3 million tourists visited Uruguay to relax in the sand and soak up the sun. Although it's known for its vast coastlines, Uruguay has more to offer than just warm weather and sandy beaches. It is also a haven for sports enthusiasts. The variety of terrain and diverse landscapes across the country make it a perfect place for many different sports. If you're looking to hone in on your skills or pick up a new extreme sport, check out some of Uruguay's favorite pastimes on your next vacation.
Football
The country's national passion is football. At any time of the day, you can catch a game in the streets, in a park, or at someone's home. Simply ask if they need an extra player and they'll be happy to put you in the game. If you're looking to watch a professional match, head to Estadio Centenario in the Parque Batlle neighborhood of Montevideo. This stadium has been around for over 80 years and was home to the FIFA World Cup in 1930.
Surfing
Uruguayans living on the east coast of the country are in love with surfing. The beaches located in regions such as Maldonado and Rocha are great for catching a wave. Some of the most popular places to surf include La Barra, La Paloma, La Pedreera, and Cabo Polonio. Many surfers flock to these beaches year-round as the waves never die down and there are no fixed reefs.
Rock Climbing
There are many places to climb or hike for any adrenaline junkies out there. However, one of the most popular places to rock climb in Uruguay is Cerro Pan de Azúcar in Maldonado. This area is a must-see for tourists because it has an animal reserve. As you climb towards the top, you will see many different indigenous animals in their natural environment. You can also enjoy other extreme sports such as canopy railing and rappelling at the top of the mount.
Hunting
If hunting is more your speed, then grab your hunting binoculars and rifle before heading to the Uruguay Lodge. Located in the Young area, the Uruguay Lodge is situated amongst hundred-year-old eucalyptus plants, palms, magnolias, and roses. Here, you will be exposed to some of the best perdiz hunting in South America. You can even stay in one of the lodge's six bedrooms and enjoy their delicious food and wine.
After a day soaking up the sun, sometimes we just want to get out there and have a thrilling adventure. Uruguay has everything you need to pump up your adrenaline and share some good memories. All you have to do is get out there.