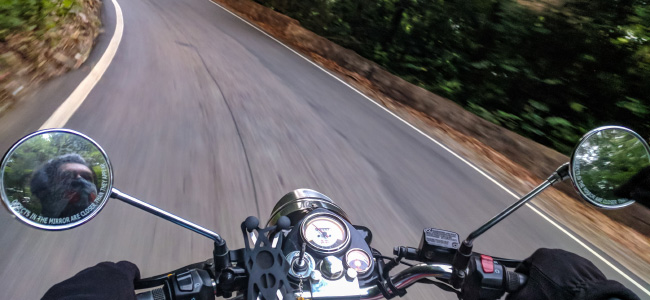 Essential Advice for Exploring Uruguay by Motorcycle
With Uruguay ranking ninth as the most livable and greenest countries in the world and taking first place in all the Americas for democracy, peace and corruption, it's no surprise that there's an increase in tourists exploring this lesser known country. One of the best ways to experience the beauty of Uruguay is by road: with its breathtaking views, miles of pristine beaches, endless farmland and beautiful towns and cities, it could even exceed all your expectations. How to get around Uruguay differs according to popular tourist routes or heading off-the-beaten tracks but if you have a motorcycle, you're free to roam the country without too many issues, providing you plan ahead to ensure a stress-free and enjoyable adventure.
Choosing the right bike
Whether you decide to take your own bike or rent one, prices vary depending on the bike model and year. Consider how much riding you intend to do and how that reflects on the condition of the motorbike to avoid any potential problems. While the cost of a motorcycle will depend on various factors, it will allow you to see all the sights without having to deal with the congestion of major roadways or around state's capital Montevideo. Additionally, make sure you familiarize yourself with the road rules of Uruguay before setting off.
Planning your route
If you're considering traveling from Argentina or Brazil, or just planning on riding through Uruguay, it would be advisable to secure a route which is compatable with how many hours you can realistically do in a day. Similarly, arrange for accommodation which matches your timescale and the tourist attractions you want to see in Uruguay. The fact that Uruguay is the most economically developed country in the Americas and crime figures are relatively low, whichever road trip route you decide to take there should be minimum risks.
Packing up for the trip
Knowing what to wear and packing essentials will depend if your trip takes place during the winter months or in the summer season when it can get very hot. However, choosing to go during spring and autumn will ensure a temperate climate even though it can get quite wet on the roads. It's vital that you don't overload your motorcycle with unnecessary items and that you pack it up with the weight limits of your motorcycle in mind.
Planning your perfect motorcycle road journey can be overwhelming but by making careful preparations, you'll have a trip of a lifetime while exploring Uruguay.