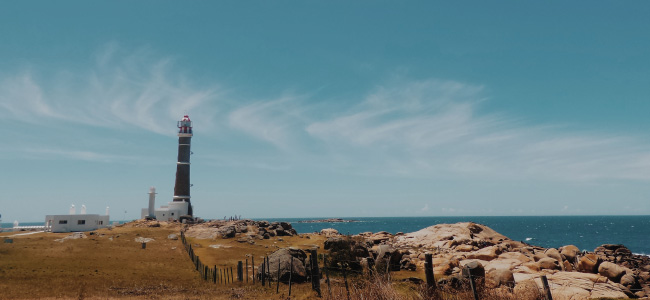 How to Experience Uruguay By Car
Lower cost of living, friendly native people, a stable government and great public transportation are just a few of the reasons why over 3 million people from around the world visit Uruguay each year. The South American treasure, most known for its Atlantic beaches and stunning wine culture, offers tourists, visitors and permanent residents with the chance to easily move throughout the country in order to explore various subcultures and regions. While getting around Uruguay is fairly simple, there are a few things you'll need to know if you want to explore the country by car or move here permanently.
Great Public Transportation Doesn't Offer Same Experience
Even though the route between the famous cities of Colonia and Punta del Este is easily covered by public transport, traveling by car gives you flexibility to see beyond the popular tourist routes and explore at your own pace. Driving off the beaten path is one of the best ways to explore an area's culture, but can offer a few bumps in the road (literally) along the way. It's important to take into consideration that road conditions are likely a bit poorer than those in Western culture, but that the main toll roads connecting Colonia del Sacramento with Montevideo and then Punta del Este are in good condition.
These toll roads cost around $46 Uruguayan Pesos for cars or trucks of up to 8 seats and there are usually a few between each major destination. Speed limits in these areas can go up to 110 km/h. Due to the buses on these routes, you'll want to be mindful of some light traffic, but overall, the Uruguayan driving style is very laid back, and if you obey the traffic signs and are vigilant about preventing road accidents, you'll find it to be a low-stress experience.
Renting a Car in Uruguay
If you're a foreign tourist, you don't have to pay tax on car rentals in Uruguay, so you'll save 20% if you pay with a foreign credit or debit card. It's important to note that this discount also applies to hotel and restaurants, so if you're just visiting, be sure to pay with your international card. To rent a car in Uruguay, you have to be between 23 and 75 years old, possess a valid driving license from your native country that was issued at least two years before the date of the rental operation, and have a valid form of identification and an international driver's license if it's possible.
Take Advantage of Uruguay's Highway System
Driving in Uruguay is similar to driving in Europe and North America but with fewer traffic lights and signs, meaning you'll want to be sure to pay close attention to the habits of other drivers and the signs that do exist. Uruguay's highway network is the most developed in Latin America with 45 km of paved highway per 1,000 square km of surface area, so take advantage of this superb highway system and get to know the country from a different perspective. You never know what kind of adventure you'll have off the beaten path.